[]
Hipoclub
About us
HIPOCLUB welcomes you to the largest real estate project  ever  carried out on the island of Lanzarote.
Our residential complexes are located in the municipality of Yaiza and in particular in the area of ​​Montaña Roja that has been classified as area of National Tourist Interest.
Our plans of development are projected on an area of ​​6 million square meters of land, in this location which is  considered the best in southern Lanzarote and with  the lowest density of the island.
Just 25 minutes away from the International Airport, the area provides peace and tranquility to visitors and residents as well as an enviable climate with an average temperature of 22º C and more than 2,600 hours of sunshine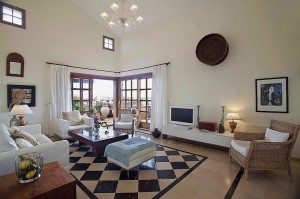 per year.
Both the village of Playa Blanca, consolidated as one of the best tourist areas of Lanzarote as well as the  Marina Rubicón with its important offer of restaurants, shops and sea excursions are located at a short distance from Montaña Roja whilst our municipality, Yaiza, is the one that gathers most of the tourist attractions and natural sites of the island, such as the paradisiacal white sand beaches of Papagayo, the wine area of ​​La Geria, The National Park of Timanfaya , the fishing village of El Golfo, the  Clicos lagoon and the exclusive area of Puerto Calero.
We are convinced that what we offer you is an exciting Real Estate Project in the best location, with designs that reflect our particular care and attention to detail and accompanied by a qualified professional technical team, highly sensitized with the environment.
Our promotions consist of independent villas, built on generous plots which are defined by the type of materials used, their maximum respect to the architectural style of the island and their harmonious integration with nature.
Our development plans in Montanya Roja, include an 18-hole Golf Course already designed by the well-known American designer Jim Engh of the company specialized in this type of projects, "ENGH golf design group, inc" that will offer you the possibility to enjoy sport in contact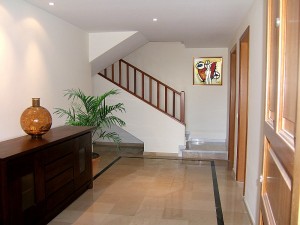 with nature.
You will be attended by a young team of great professionalism, which complementing our high quality real estate product will offer you a personalized service and will help you achieve a balance of enjoyment and profitability.
HIPOCLUB is a real estate developer that belongs to the Mallorcan Hotel Chain HIPOTELS, whose prestige of quality and dedication to the client have been demonstrated and rewarded over the years.
HIPOTELS has an extensive experience in the tourism sector with 26 Hotels of 4 * and 5 * in Mallorca, in Cádiz and Lanzarote (www.hipotels.com)
Its long presence in this sector, its concept of services and the high quality of its establishments, has provided the company with international recognition and a guarantee of a high standard.